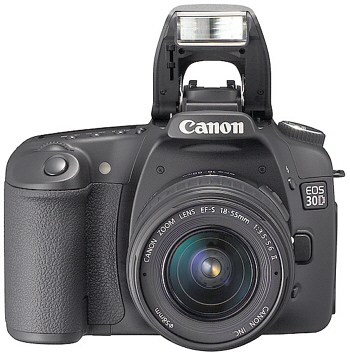 If you own the Canon 20D, should you upgrade to the 30D?
Bob Atkins' Photography web site reports, "The EOS 30D is Canon's upgrade of the very popular EOS 20D. Though both cameras share the same sensor (1.6x APS-C format, 8.2 MP) the EOS 30D adds a number of new features making the EOS 30D an even more capable camera then it's predecessor. Notable are the addition of a 2.5" LCD screen, spot metering, RGB histograms and an increased buffer size." (http://www.bobatkins.com/photography/)
The 2.5" screen is the most exciting feature to me. I do a lot of in-camera photo reviewing.